The 1896 Summer Olympics was a multi-sport event in Athens, Greece from April 6-15, 1896. Since Ancient Greece was where the Olympic Games first began, Athens was the obvious choice for the inaugural modern Games.
 Most Successful Athlete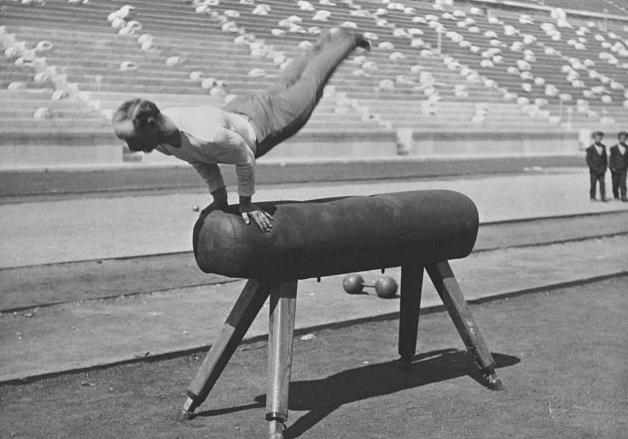 Carl Schuhmann of Germany won a total of four gold medals to become the most successful athlete of the inaugural Olympics. Schuhmann participated in gymnastics, wrestling and weightlifting but only medaled in gymnastics and wrestling.
Top Five Nations by Medal Count
Gold: 11 Silver: 7 Bronze: 2
Total: 20
Gold: 10 Silver: 17 Bronze: 19
Total: 46
Gold: 6 Silver: 5 Bronze: 2
Total: 13
Gold: 5 Silver: 4 Bronze: 2
Total: 11
Gold: 2 Silver: 3 Bronze: 2
Total: 7
Events Held
In 1896 the events held were Athletics (Track events), Cycling, Fencing, Gymnastics, Sailing, Shooting, Swimming, Tennis, Weightlifting, and Wrestling. Today there are more than over 25 sports played in the Olympics!
Fun Facts
The Olympic flag wasn't created until 1914 by Pierre de Coubertin, co-founder of the modern Olympic Games.
The first Olympics featured 280 participants and 13 nations. There were 60,000 participants at the first Olympics and only men competed.
What will this year's Olympics hold for us as we near Rio 2016 in a few short months? Are you going? Tell us what you're most excited for in the comments below! Also, stay tuned for our Modern Day Olympics blog. Next, on the blog!