If you've been following our Facebook posts, you know there has been a lot of controversy around flag flying recently.
In August, Ohio veteran Keith Ludwig came to a head with this apartment complex over flying his American flag from his balcony. Ludwig had lived there for two years without any issues presented to date.
After the story was covered by Fox 8 News, Ludwig was informed his flag could keep flying!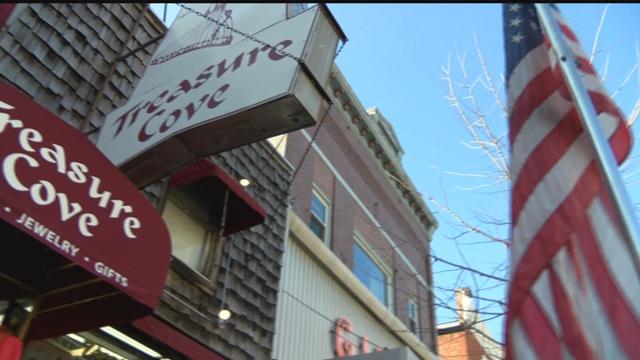 Just last week in the city of Lake Geneva, Wisconsin, Treasure Cove store owner Joanne Patzfahl was contacted by the city to remove her flag pole after 30 years of displaying it on her storefronts sidewalk.
Patzfahl was contacted a day after newscasters covered her story and was notified her flag could once again fly in the spot it has for 30 years.
Now, we have flag flying controversy popping up from overseas as Southern Cemetery in Chorlton, Manchester, United Kingdom has ordered all families to remove flags flying on the property by Sunday April 3rd.
The cemetery stated that in hopes of maintaining 'a quiet place of reflection' and complaints filed by other mourners, the flags must be removed.
One family in particular is devastated by the cemeteries request. Adam Collins, whose grandfather James Collins was buried in October of 2014, says the decision caused a huge upset to his family. The Collins' have always placed an Irish flag on James' grave to symbolize his proud Irish heritage.
Adam branded the decision as 'disgusting' and says the flag is simply intended as a sign of respect.
While in the United States cases, the flag flyers triumphed and their flags stayed, what will happen in the case of Chorlton? Will these mourning families be able to bear their flags as always or will the cemetery staff triumph? What do you think should happen?