By now you might have heard – the United States Women's Soccer team won the World Cup in 2015! They did so with an impressive six wins and one tie in the 2015 World Cup hosted by Canada.
2015 World Cup Schedule – USA Women
vs. Australia 3-1 Win
vs. Sweden 0-0 Tie
vs. Nigeria 1-0 Win
vs. Colombia 2-0 Win
vs. China 1-0 Win
vs. Germany 2-0 Win
vs. Japan (Championship Match) 5-2 Win
The Women's National Team (WNT) celebrated their victory with a World Cup Parade in New York City. The World Cup Parade became the first ticker tape parade in Lower Manhattan dedicated to a team of female athletes. This groundbreaking parade concluded with the New York Mayor, Bill de Blasio, handing the team the keys to the city at City Hall.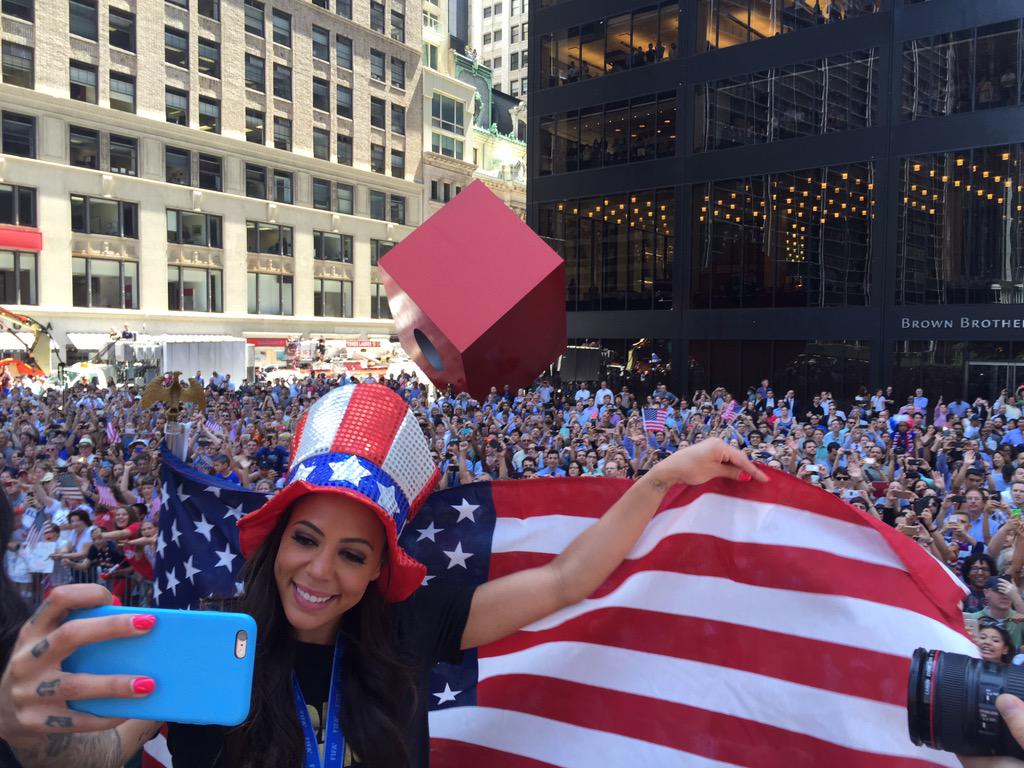 During the parade, there were many photographic moments of patriotism. As you can see from the photos above and below, the parade was not only a celebration of victory, but a celebration of country. The United States once again showed that it obsesses over its national flag colors in a variety of ways. People came dressed in American flag clothing, waving stick flags and shooting red, white and blue colored confetti.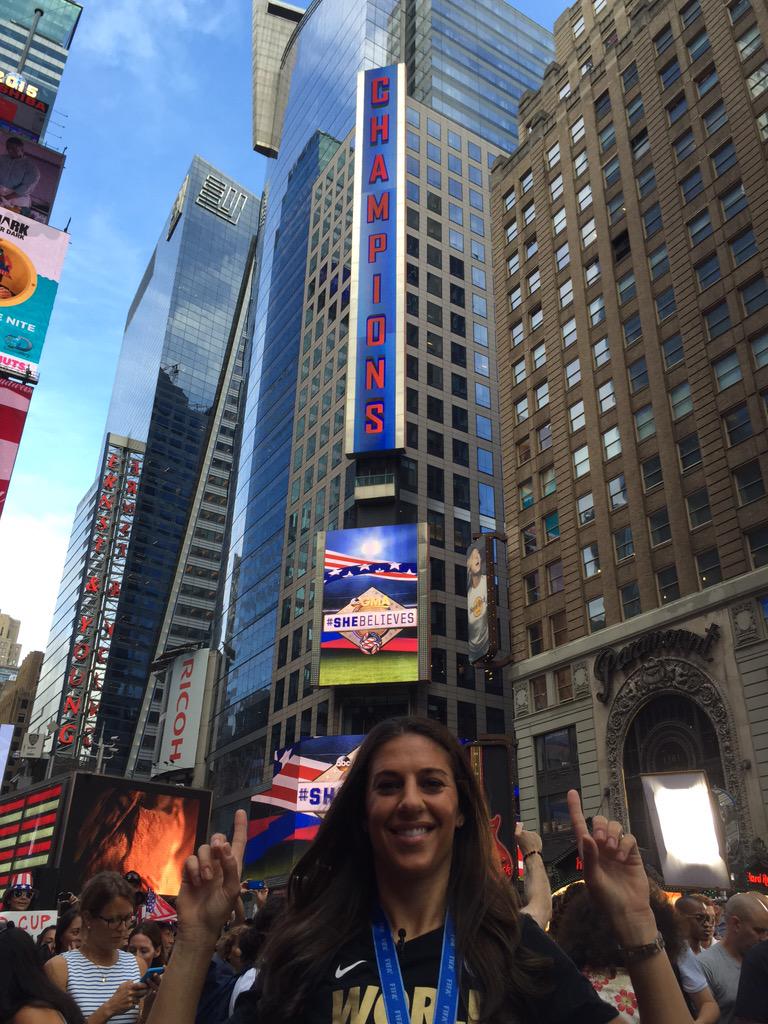 Despite the struggles of the men's soccer team on a worldwide level, the women's soccer team has been quite successful in the past 25 years. They won the first ever World Cup in 1991 with a victory over Norway. They went on to finish third in 1995, first in 1999, third in 2003 and 2007, second in 2011 and first again in 2015. The win in 2015 gives the United States the most World Cup victories among all nations of the world.