Israel is celebrating its Independence Day on April 22 and 23. This celebration will mark the country's 67th birthday. Israel officially became an independent nation after breaking free from British mandate in 1948. The official independence date celebration rotates each year because of the Hebrew calendar; however, the date generally falls between April-June. This years' Israel Independence Day figures to break records in terms of resident participation.
So how are residents of Israel going to celebrate this historic day? Throughout the two day celebration, Israelis will fly 1.15 million Israel flags as a symbol of patriotism. The 1.15 million flags marks a 15% increase from the number of flags used during the 2014 Independence Day celebration. The flags being flown will be of all shapes and sizes, with local businesses producing roughly 11 million flags in preparation for the big day. According to Avi Maron of the Israel Chamber of Commerce, 1.15 million flags would be approximately 940 million meters long if attached end to end. The chamber is also reporting an increase in orders for oversized flags – the largest flag purchased is 687 meters long. This gigantic flag could earn its spot among the world's largest flags.
Flag flying is not the only activity that people engage in during Israel Independence Day. An official ceremony will kick off at Mount Herzl, which includes a speech from a Member of Parliament, a ceremonial lighting of 12 torches, as well as various artistic performances.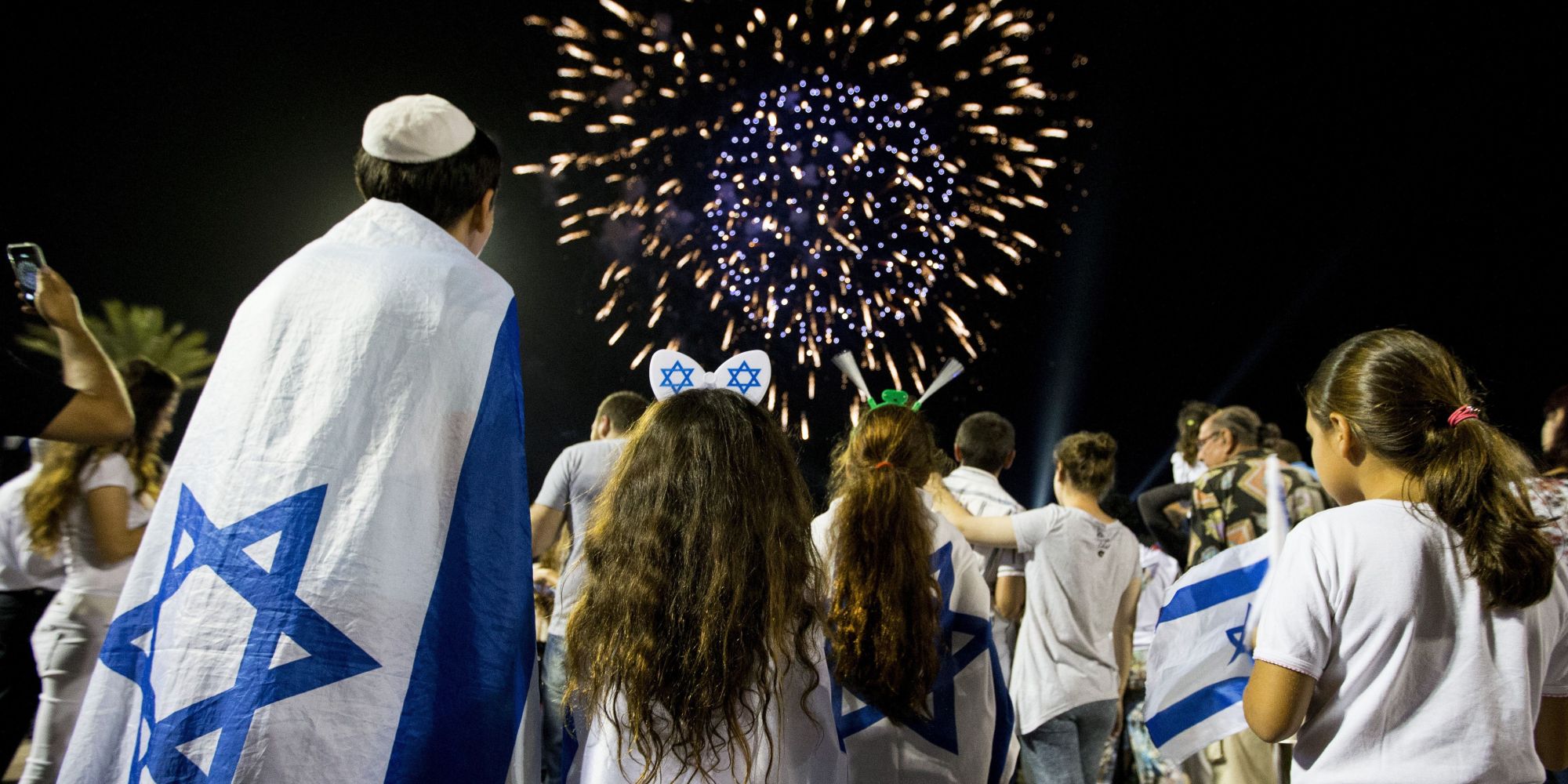 Credits: Jerusalem Post, Policy Mic