As the lights went out on the Eiffel Tower in wake of the horrific attacks Friday night, the rest of the world lit up their most well –known monuments with the red, white and blue of the French Flag.
More than 100 people lost their lives in the Paris attacks Friday night. In honor of their memories, the lights on Frances most iconic monument, the Eiffel Tower, went dark and the rest of the world shone bright with the colors of the French flag.
Take a moment with us to remember those lost in the attacks with these honorary photos of the monuments.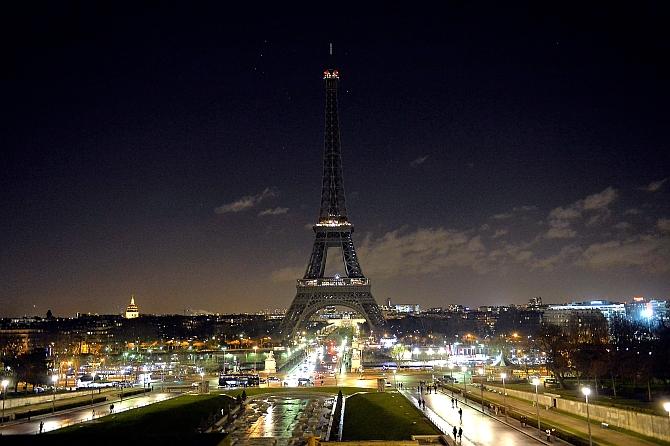 Friday night, France dimmed the 50 stories of the Eiffel Tower. Meanwhile,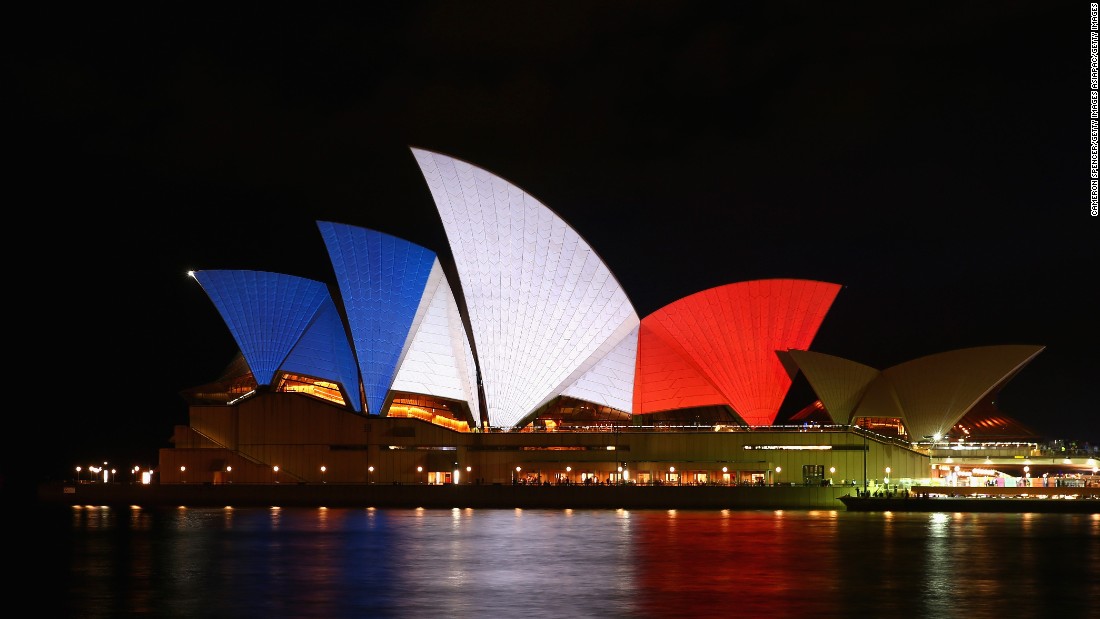 The Sydney Opera House lit in this beautiful interpretation of the French flag following the Paris attacks Friday.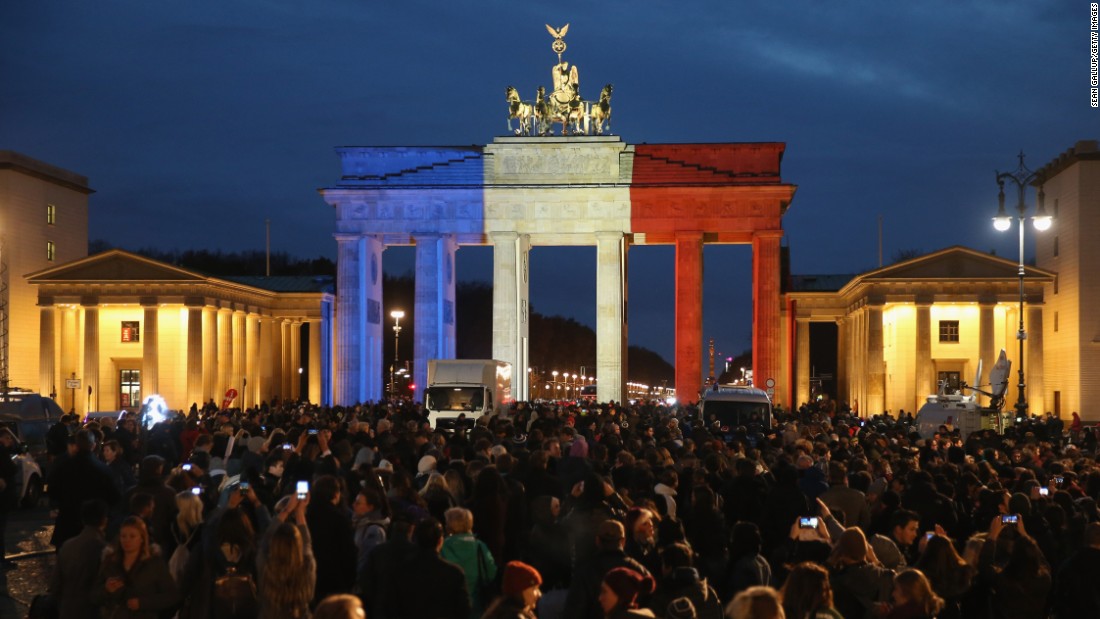 The Brandenburg Gate is illuminated with red, white and blue lights to show the France flag as people lay candles and flowers at the French Embassy.
United States and Canada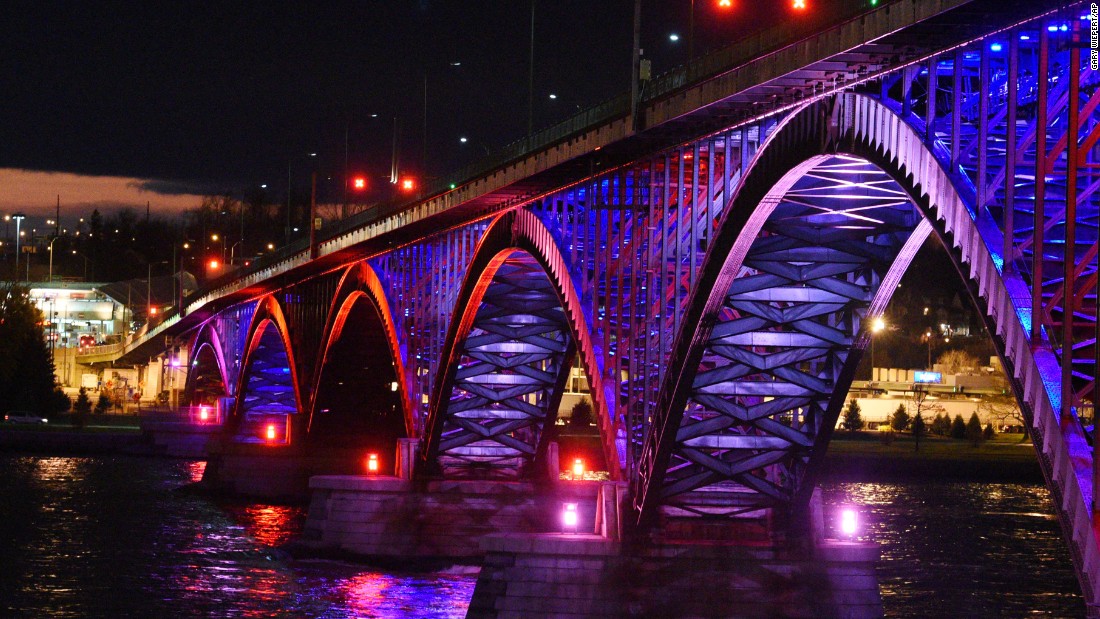 The Peace Bridge that connects Canada and the United States shone bright with the colors for the French Flag Saturday night.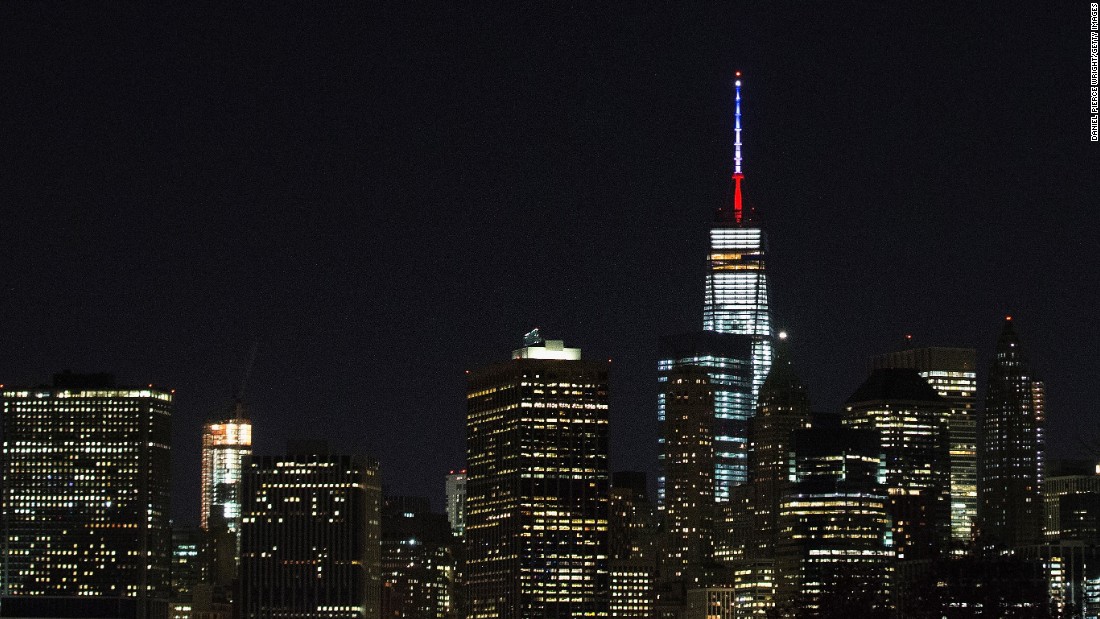 In New York City, One World Trade Center lit its antenna with the colors of the France.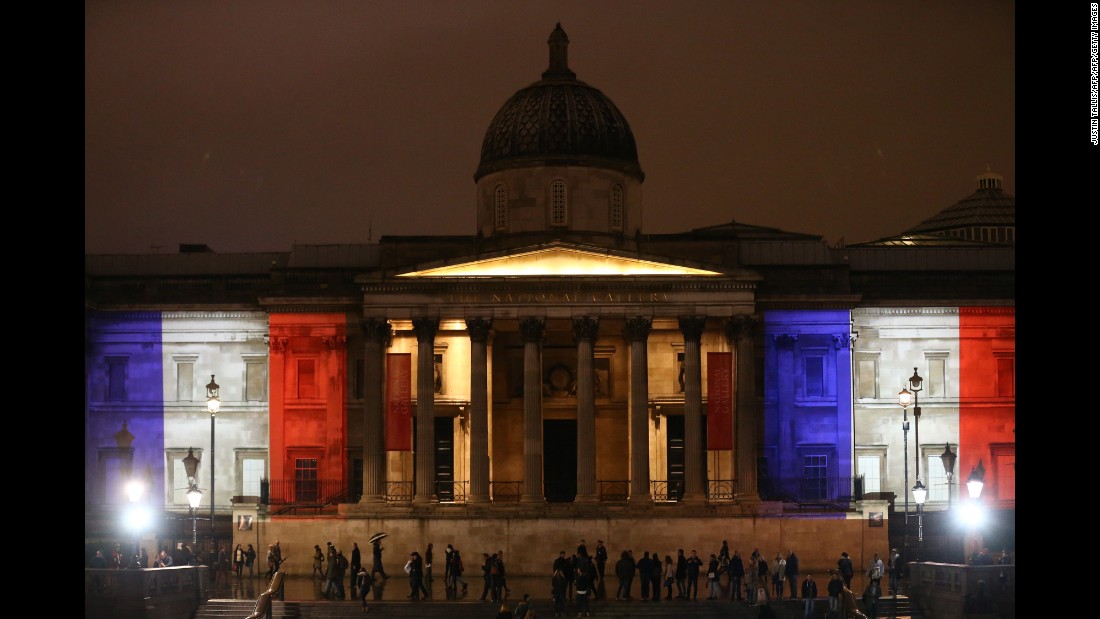 The National Gallery in London flanks colors of the flag on both the left and right side of the entry way.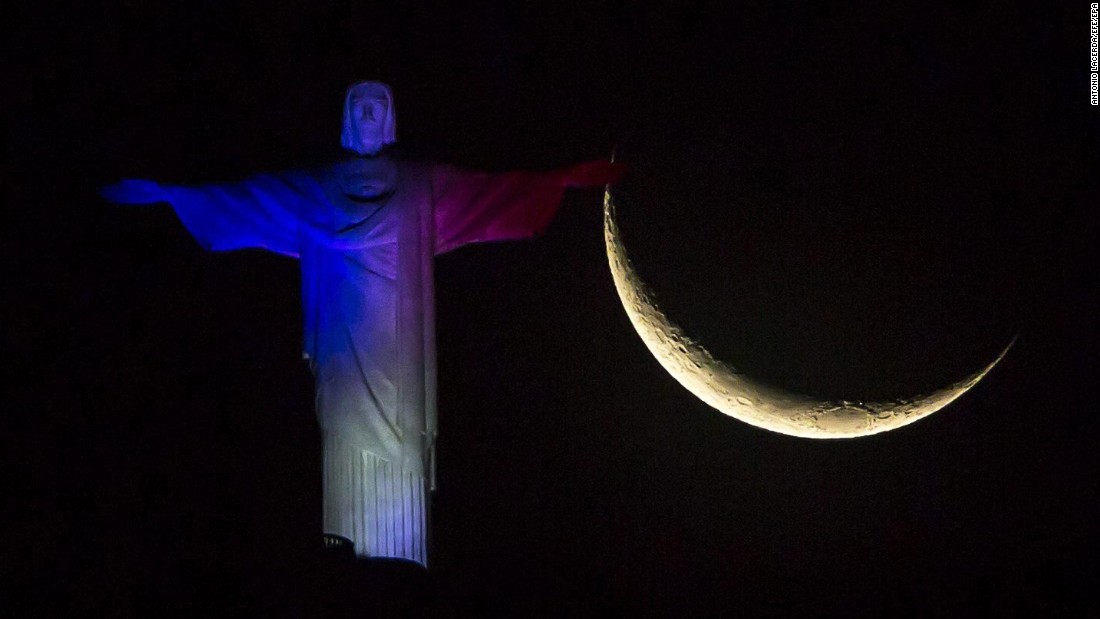 Christ the Redeemer glows Frances national colors in Rio de Janeiro a day after the attack.