Canada celebrated the 51st anniversary of its flag this Monday for National Flag Day of Canada.
Though the country has been celebrating Canada Day for nearly 150 years, the country did not adopt its current flag until 1965. The day is celebrated by flying the national flag, some public ceremonies, and educational programs at schools.
History
The Canadian Red Ensign was the unofficial national flag of Canada from 1869 to 1965. Under Prime Minister Lester Pearson's leadership, resolutions recommending a new flag were passed in order to vote for a new flag. The new flag was designed by George Stanley and proclaimed by Queen Elizabeth II of Canada on January 28, 1965 before being officially adopted on February 15th of that year.
Maple Flag Meaning
The Canadian flag, popularly known as the Maple Flag, consists of a red field with a white square in the center with an 11-point red maple leaf in the center. The maple leaf has been used as a Canadian emblem since the 1700's and appeared in both Ontario and Quebec's coat of arms in 1868. In 1867 the song "The Maple Leaf Forever" became the unofficial anthem of Canada. The leaf is also found on coins, the Royal Canadian Regiment and in 1921 it was added to the Canadian coat of arms.
Prime Minster on National Flag Day of Canada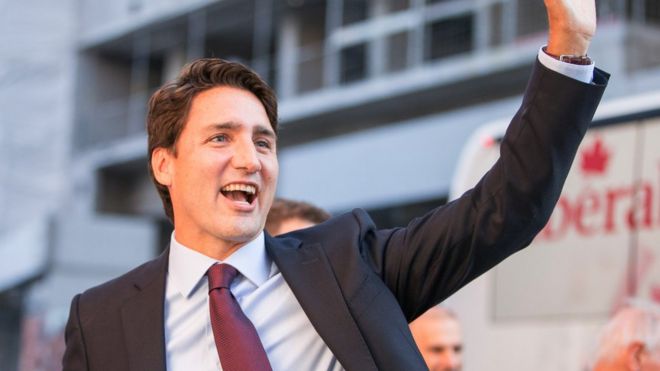 "No matter where the Maple Leaf flies, our flag represents the values that our country holds most dear: peace, freedom, respect, compassion, and diversity. As Canada moves towards a greater leadership role in the world, I am confident that our flag will remain synonymous with these cherished Canadian values." –Prime Minister Justin Trudeau (Marketwired News Release)
Though National Flag Day of Canada isn't a national holiday at this point, it is widely observed and each province has the choice to make it a special holiday.
Check out more fun facts about Canada in the graphic below. Designed by Katie Tomlin.