The University of Georgia (UGA) is a public university that was established in 1785. The campus is located in Athens, which is the 4th largest city in the state of Georgia. Its school motto is "Both to teach and to inquire into the nature of things". Their official school colors are red and black. As of fall 2014, UGA had 26,000 undergrads enrolled in an academic program.
Academics
The University of Georgia ranks 20th overall among all American public universities according to a U.S. News & World Report. A few of their strongest undergraduate degree programs include Public Affairs, insurance, real estate, accounting and landscape architecture. The school has a study abroad partnership with Oxford University in England, which is often used by Rhodes Scholars. Speaking of Rhodes Scholars, UGA has had 23 of them as of 2012 – the most among all schools in the state of Georgia.
Athletics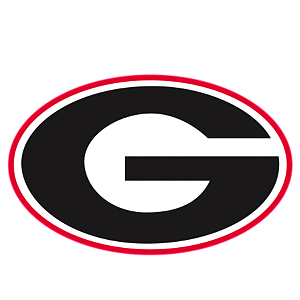 The University of Georgia fields 19 sports teams known as the Bulldogs. Those 19 sports teams have combined for a total of 28 NCAA championships and 151 conference championships. The Georgia Bulldogs compete in the Southeastern Conference (SEC) with rival schools Auburn and Florida. Among all sports, Georgia is most famous for its football program, which has won two national championships and had two Heisman Trophy winners. The football team plays at Sanford Stadium, which is one of the largest sports stadiums in the United States.
Famous Alumni
Ryan Seacrest – television personality
Wayne Knight – actor
Alton Brown – television personality
Bubba Watson – professional golf
Matthew Stafford – NFL Quarterback with the Detroit Lions
Herschel Walker – Former Heisman Trophy winner