The United Arab Emirates flag is a traditional Arabic flag that was adopted in 1971. Traditional Arabic flags consist of the four Pan-Arab colors – black, white, green and red. These four colors symbolize unity among the Arab nations. Individually, these colors each represent their own unique era of Arabic history. Each color has a deep meaning to the people of the Arab world; however, a general understanding of the colors has been determined. A verse describing the colors goes as follows; "White are our acts, black our battles, green our fields and red our swords".
All but one of the seven emirates displays their own flag, similar to how states fly separate flags in the United States.  Nonetheless, all of the seven emirates display the United Arab Emirates flag alongside their own individual flag.
About the United Arab Emirates:
The United Arab Emirates is a country located in Asia next to Saudi Arabia along the Persian Gulf. The country was established in 1971 by breaking away from the British Protectorate. The country is divided into seven emirates, which are viewed like states in the United States – with Abu Dhabi serving as its capital city. The United Arab Emirates was a historical unknown until the past decade. With one of the largest oil reserves in the world, money and investment opportunities have changed this country forever. It's most famous city, Dubai, has poured money into entertainment attractions and is now one of the top tourist destinations in the world.
Today, the country has a total population of about 9 million; however, nearly 8 million of them are considered expatriates.  An expatriate is any resident who lives in the UAE who is not a local. They are typically people who are attracted to the UAE because of its employment or investment opportunities. As long as the oil reserve stays intact, this country will continue to flourish.
Below is a map of the United Arab Emirates.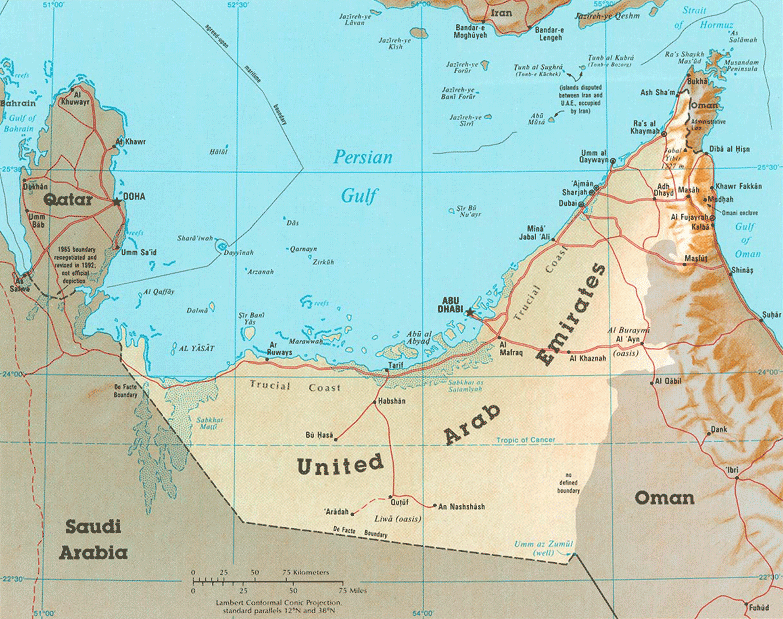 Landmarks & Historical Places
Burj Khalifa – The tallest building in the world.
Dubia World Islands and the Palm Island – These are two of the most fascinating man-made islands in the world. The islands on the right are made to resemble a map of the world, while the other resembles a palm tree.
Bastakia Quarter – The last remaining landmark of the Old Dubai.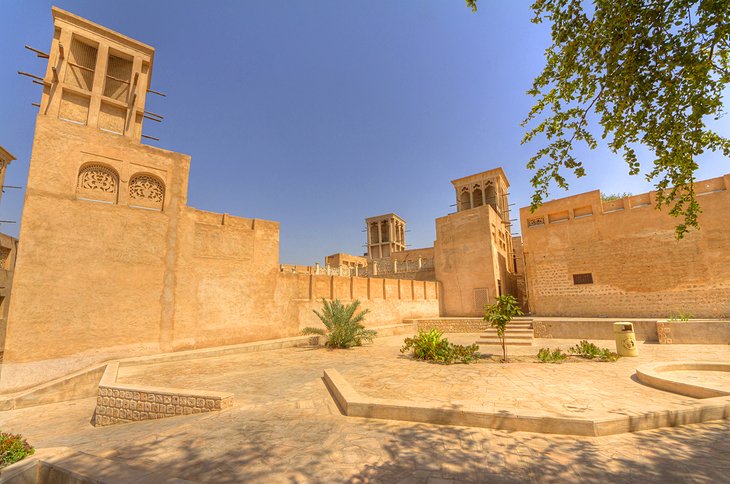 Sheikh Zayed Grand Mosque – One of the largest mosques in the world.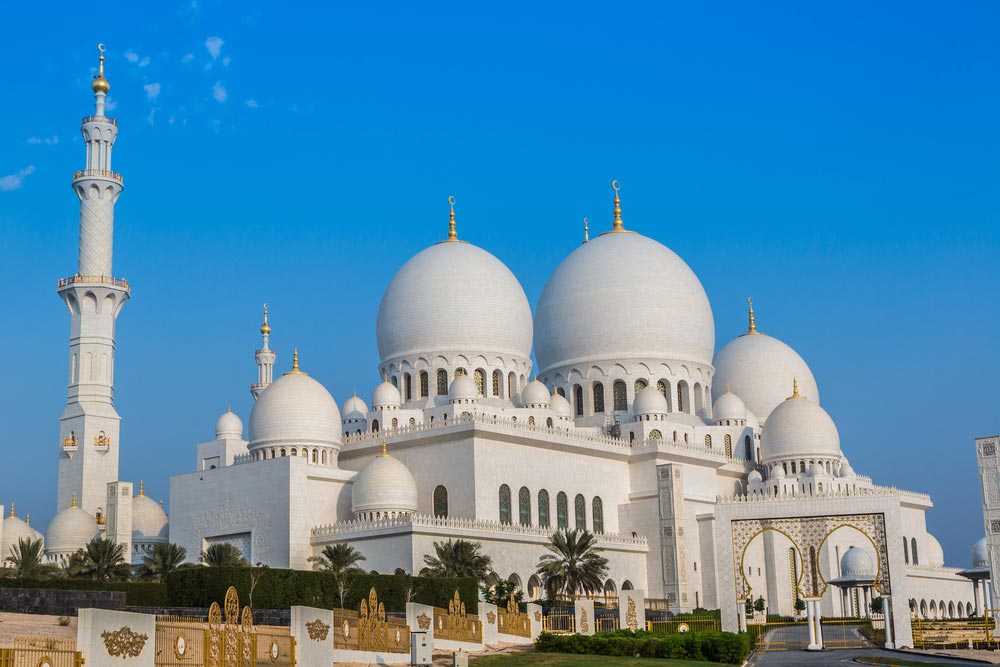 Burj Al Arab – The world's only 7 star hotel