When you think of everything happening in Washington D.C., an official city flag is not something that generally comes to mind. With that being said, the official Washington D.C. city flag was adopted in 1938. The Washington D.C. city flag design consists of a two red bars and three red stars set on a white background. The design is known as an armorial banner which is associated with George Washington's coat of arms.
In the early 2000s, the city debated changing the design of the flag to incorporate "D.C." and "Taxation Without Representation" within the two red bars. The flag passed on a 10-2 vote but support for the new flag dwindled and never reached production.
About Washington D.C.
Washington D.C. (District of Columbia) is the capital city of the United States of America. The name Washington honors George Washington, the first President of the United States, and the name Columbia honors the nation's founding father, Christopher Columbus. The city is located on the Potomac River in between the states of Maryland and Virginia. It is currently the 23rd most populated city in the country with an estimated population of about 658,000. Despite its size, the presence of the federal government makes Washington D.C. the most important city in the United States.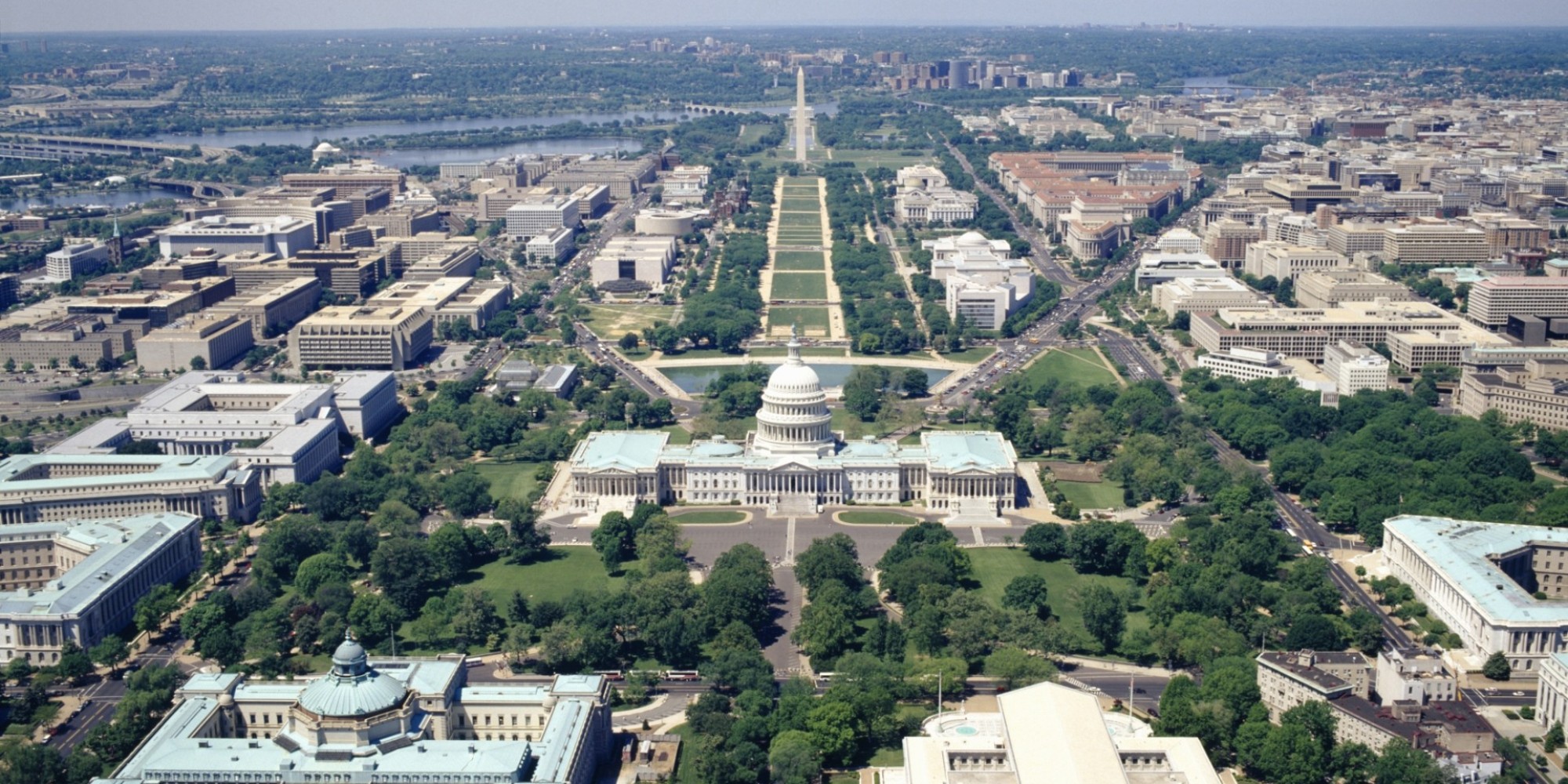 Washington D.C. Fun Facts
Washington D.C. is not a city or a state; it is a "federal district" that was created specifically for the federal government. However, it is casually referred to as a city.
Washington D.C. residents drink more wine than any other city in the United States.
Believe it or not, the city averages more yearly rainfall than Seattle.
Eight United States presidents did not attend college.
All major roads in the city lead to the Capitol Building.
It takes about 570 gallons of paint to paint the exterior surface of the White House.
The Library of Congress' collection of learning materials (maps, films, recordings, documents) is the largest in the world.
Sources: