The most exciting time of the NCAA basketball season is nearly upon us – March Madness begins in less than two weeks. March Madness is a 64 team tournament that determines the winner of the college basketball national championship. The tournament is wildly popular sports event in the United States. But before we get to the "Big Dance", teams will need to face and defeat their hated conference rivals. The NCAA likes to schedule the top college basketball rivalries after the super bowl when the nation focuses its attention on College Basketball.
Many of these rivalries are in state schools that have a small distance between the campuses. Both schools must have a tradition of winning and consistently field a competitive team. Let's take a look at some of the top college basketball rivalries.
This is arguably the top college basketball rivalry. It has become a "must watch" event that is made for TV. The two schools are located only 10 miles apart, which fuels the passion among fans. UNC is the state of North Carolina's flagship public university, while Duke is one of the best private schools in the country. The two schools have won a combined nine national championships and have a number of legendary players and coaches.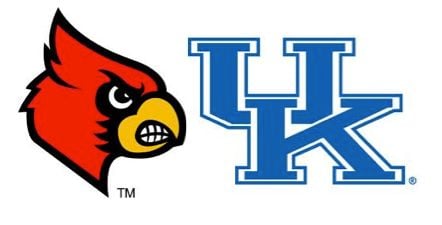 The "Battle of the Bluegrass" is one of the top college basketball rivalries for numerous reasons. The schools are both located in the state of Kentucky about 90 minutes apart. The recent successes are unmatched in the sport. One of the two schools has been in the national championship game in each of the past three seasons – winning two of them. The two schools have combined to win 11 national championships.

Separated by only an hour's driving distance, these two in state rivals have no love lost. Although Michigan has a bigger rival on the football field (Ohio State), their main rival on the court is Michigan State. Michigan and Michigan State have met twice a year, every year since 1909. The two schools compete heavily for the same recruits and have divide households on game day.
This rivalry may have lost its juice as of late with Syracuse moving to a different conference, but make no mistake about its presence among the top college basketball rivalries. The Big East conference formed around this rivalry and evolved to become one of the best college basketball conferences. If an entire conference forms around a rivalry between two schools – that's a great rivalry. The two schools will resume playing each other again in 2015.
"The Border War" is another rivalry that has become lost in the past few years. Missouri's move to a new conference in 2012 has postponed this rivalry indefinitely. Before the move, the schools had played twice a year, every year since 1907. Kansas has dominated the rivalry recently and historically, but that does not change the passion that is exerted when these two teams play.