The United States is a country with great historical roots, dating back to its beginning in the 1770s. The country has also evolved over the years to become one of the most powerful countries in the world. With evolution comes change, and national flag design is part of that change. Let's take a look at the most historic American flags and see where they are currently being preserved.
Original Star Spangled Banner Flag
The most historic American flag goes to the original Star Spangled Banner flag. The Star Spangled Banner flag is what inspired Francis Scott Key to compose our national anthem. The American national anthem has since become one of the most famous national anthems in the world. The Star Spangled Banner Flag represents the beginning of an era and symbolizes a defining moment in our nation's history.
The Star Spangled Banner Flag was made in Baltimore, Maryland by flag maker Mary Pickersgill. Shortly after its creation it was sent to Fort McHenry. As many know, the flag stood tall after the British Army bombarded the fort during the Battle of Baltimore, which symbolized the resilience of the United States.
The original Star Spangled Banner Flag was 30 feet by 42 feet, but the current version is 30 feet by 34 feet. The size reduction comes from the damages it sustained during the bombing of Fort McHenry. This historical American flag is currently being preserved at the Smithsonian National Museum of American History.
9/11 Flag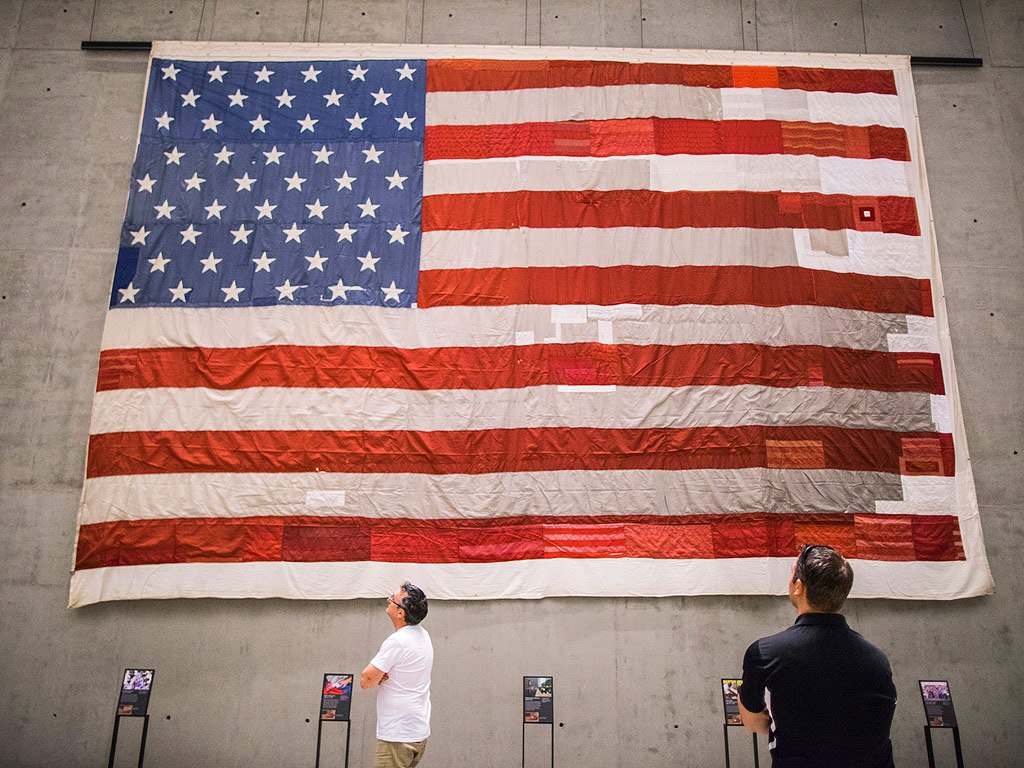 In some ways, the 9/11 Flag has become the Star Spangled Banner Flag of the modern era. After being uncovered from the World Trade Center rubble, the 9/11 Flag was raised above the wreckage to become a national symbol. The flag is now stored in the 9/11 Memorial Museum after traveling to all 50 states to touch the lives of American's nationwide.
Original Betsy Ross Flag
This is slightly misleading because the original Betsy Ross flag no longer exists. The Betsy Ross flag is one of the most historic American flags because it was the first American flag. During the Revolutionary War, legend says that George Washington asked Betsy to construct a national flag that differentiated itself from the Union Jack Flag. Tourists can visit the Betsy Ross Flag House, the house where the flag was created, but will not find the flag itself. The Betsy Ross Flag House is also the headquarters for Flag Day celebrations in Philadelphia.
Credits: About Travel, Smithsonian Institute